May is Mental Health Month in the U.S., a time to start conversations about mental health and educate the public about mental illness. Mental illness is incredibly prevalent in the United States; in fact, 34% of Americans report having been diagnosed with a mental illness or have a friend or family member who has been. At Genomind, we're striving to help all people struggling with mental illness get better by working to improve their mental healthcare.
Despite more than a third of the U.S. population having or knowing someone who has a mental illness, the perception of mental healthcare in our country is still negative. Some people view mental illness as something to be ashamed of and kept hidden, leading to a dangerous environment where people are afraid to seek help for mental health. Here at Genomind, we strive to break this stigma around mental illness and bring these discussions to light. We believe that mental health should be taken as seriously as physical health.
Additionally, many feel that mental healthcare in the United States is inadequate – 45% of people feel that U.S. does a poor job at dealing with mental illness, and only 7% of Americans think the country currently does a good job at dealing with mental illness.
On a clinician and patient level, Genomind is working to improve mental healthcare through personalized medicine. Clinicians usually have to take a trial-and-error approach to treating mental illness, trying multiple medications and dosages with their patients before hopefully finding the right fit. We developed a genetic test to help clinicians personalize a patient's medicine, cutting down on the time and struggle it takes for a patient to find relief.
As the CEO of Genomind, I oversee all aspects of Genomind's operations. In February, we proudly announced that we completed an $11 million financing with our existing shareholders and Silicon Valley Bank (SVB), the bank of the world's most innovative companies. This investment will help us better support patients across the country struggling with mental illness, and we will continue to develop new tools and services to help clinicians better understand their patients.
Genomind's staff – from pioneering researchers, to dedicated lab technicians, to thought leaders in psychiatry and neurology – are all committed to improving mental healthcare, helping clinicians provide better, more personalized care to their patients. We believe that bringing personalized medicine and innovation to treatment for mental illness will transform patients' lives, and we work every day in pursuit of this goal. I am proud to lead a company working tirelessly to make each day better for people struggling with mental illness and in desperate need of help.
This Mental Health Month (and all year round), I encourage you to join the conversation – talk to others about your own mental health, and be a resource for people in your lives who need support. Together, we can reduce the stigma around mental illness, creating a brighter future for millions of people across our nation and the world.
About the Author
Michael Koffler, Genomind President and CEO
As President and Chief Executive Officer,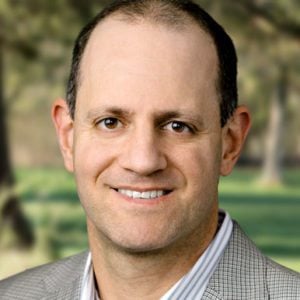 Mr. Koffler oversees all aspects of Genomind's operations. Mr. Koffler joined Genomind in 2011 as the Chief Financial Officer, and was responsible for overall financial management of the company, including financial reporting, financial planning and analysis and corporate and strategic development. Mr. Koffler helped lead Genomind from its commercialization through its recent capital raising and expansion.
Prior to joining Genomind, Mr. Koffler was a Vice President at Versa Capital Management where he focused on investing in and working with companies undergoing turnarounds. In addition to executing transactions, Mr. Koffler worked with his portfolio companies to formulate and implement strategic plans, general business improvement projects, budgets and cash forecasts.
Mr. Koffler began his career as an investment banker with Wasserstein Perella & Co. and later with Rothschild, Inc. As an investment banker, he focused on corporate restructurings, mergers and acquisitions and raising capital.
Mr. Koffler received a BA in Finance from the George Washington University and an MBA from Harvard Business School.